SPIGEN Neo Hybrid Satin Silver Samsung I9505 S4 SIV Frame Case
exclusive SPIGEN SGP frame for Neo hybrid in different colours. the frame is made of incredibly thin and durable polycarbonate. Thanks to the interchangeable bezels you can now change the look of your Neo Hybrid very easily.
  Ekskluzywne ramka SPIGEN SGP do Neo Hybrid w różnych kolorach. Ramka wykonana jest z niesamowicie cienkiego i wytrzymałego poliwęglanu. Dzięki wymiennym ramką można teraz bardzo łatwo zmienić wygląd swojego Neo Hybrid.


Główne cechy:
- stworzone i dedykowane do danego modelu
- wykonane poliwęglanu
- eleganckie wzornictwo, najlepsze materiały
Etui (tył) wykonane z TPU nie jest w zestawie.
UWAŻAJ NA PODRÓBKI POKROWCÓW SPIGEN SGP !
NIE DAJ SIĘ NABRAĆ !
GWARANCJA PRODUCENTA!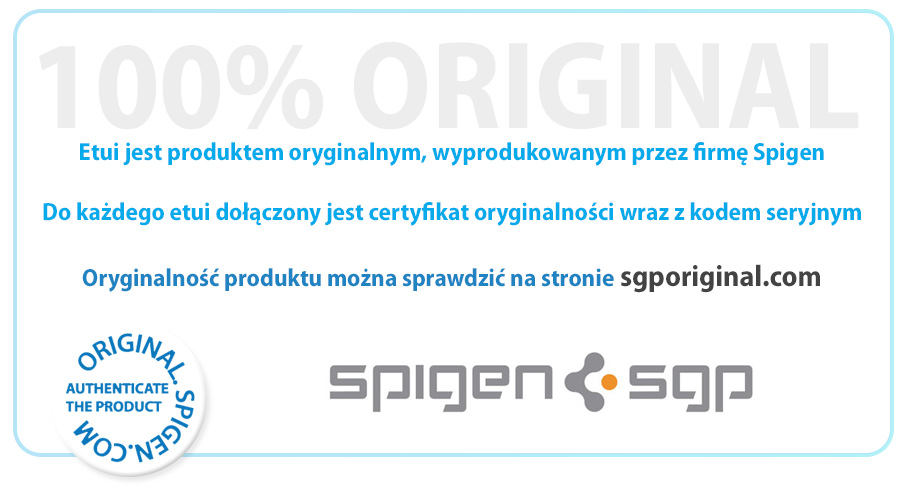 Kupując u nas masz pewność, że: 

Kupujesz u sprawdzonego sprzedawcy, o czym świadczą nasze komentarze na allegro
Otrzymasz oryginalny produkt, gwarantujący prawidłowe działanie Twojego urządzenia
Towar zostanie wysłany w dniu zaksięgowania wpłaty lub złożenia zamówienia (pobranie) i dostarczony na Twój adres w maksymalnie 48H
Otrzymasz dowód zakupu w postaci paragonu lub faktury VAT 23% będący podstawa do realizacji gwarancji producenta
Możesz osobiście odebrać zakupiony towar
Samsung Galaxy S4 i9500 i9505 [eng]
Długość towaru w centymetrach
Szerokość towaru w centymetrach
Wysokość towaru w centymetrach