The best Spigen cases for iPhone 8 and iPhone 8 Plus
2022-03-16
As we've done in the past for smartphones like the G6, S8/S8+ and Note 8, we've also decided to take a look at the best cases Spigen iPhone 8 and iPhone 8 Plus. Some of these offerings, particularly the popular Tough Armor 2 and Neo Hybrid 2 models, have received cosmetic upgrades on the performance side to give these cases a refreshed look and sometimes even new features. Below we've selected for you the most popular Spigen case models for iPhone 8 and iPhone 8 Plus.
Spigen Tough Armor 2 do iPhone 8
While the Tough Armor 2 case will be too bulky for many, it's easy to see why they're opting for this rugged product from Spigen this year. All because the iPhone 8 has an all-glass case. The Tough Armor 2 case consists of two layers, one of which is designed to absorb shock and the other to protect against scratches.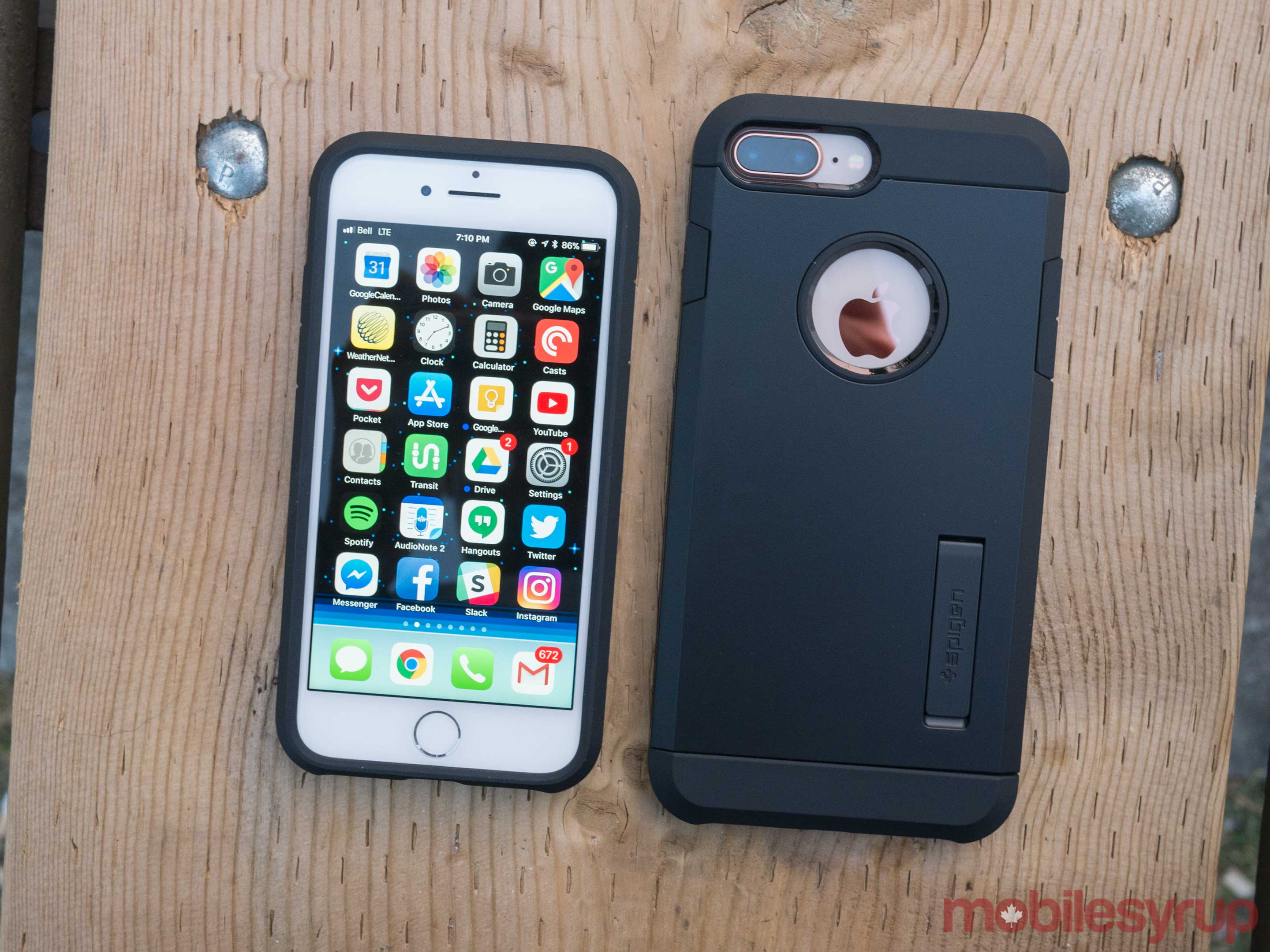 Also, unlike previous Tough Armor cases, Spigen has added a stand to this version, which will come in handy for anyone who watches media on their phone and doesn't like using their hands to do so. It is also worth noting that this case is certified with military Mil-Grade Protection.
All in all, while the Tough Armor will add a lot of bulk to your iPhone, it's hard to find better protection for an iPhone 8 model or iPhone 8 Plus. Choose from the following color variations: brown, rose gold, black, silver, gold.
Spigen Neo Hybrid 2 Case for iPhone 8
Of all Spigen cases, Neo Hybrid iPhone 8 Is probably the one that is easiest to love. The two-piece design provides ample protection without adding much bulk to the phone. In many ways, the Neo Hybrid is nothing more than a thinner version of the Tough Armor 2 model.
It's also hard not to be a fan of the geometric lines on the back of the case, as they give the Neo Hybrid 2 iPhone 8 case an interesting visual effect. Overall, the flexible body and rigid, shock-resistant frame provide the delicate balance of protection and style that many manufacturers strive for. The case is available in metallic, silver and gold.
Spigen Neo Hybrid Herringbone for iPhone 8
A variation of the standard Neo Hybrid case, the Herringbone version offers several unique designs for the iPhone 8 Plus, as well as a Herringbone imprint. This case also has a reinforced protective border to help with drops, and the same two-piece design as the standard Neo Hybrid model. It's worth noting that the Herringbone is slightly more stylish and ergonomic than the standard version of the case. The case is available in metallic, burgundy, silver, glossy black, gold, and derby.
Spigen Ultra Hybrid 2 Case for iPhone 8
The Ultra Hybrid 2 case from Spigen comes in several different variants. For those who want to be able to show off the classic design of their iPhone 8, there's the Crystal Clear version (seen in the image above) - interestingly enough, it's surprisingly scratch and stain resistant.
Other versions of the case have colored edges, which is a very interesting feature. The reverse of the new Ultra Hybrid is designed to avoid the unwanted indentations that sometimes occur in this type of case. Although we only used this product for a few hours, it certainly seems like an improved version of the iPhone 8 Ultra Hybrid case first generation.
Finally, like many other Spigen cases, there's Spigen's proprietary Air Cushion technology in each corner, which includes a slightly raised bulge designed to protect your smartphone from unwanted drops. The product is available in clear, crystal pink, black and mint green.
Spigen case Liquid Crystal for iPhone 8
If the Ultra Hybrid case isn't enough for you to flaunt the beauty of your iPhone 8 on a daily basis, what you're probably looking for is iPhone 8 Liquid Crystal. While this case doesn't offer much protection compared to other Spigen cases, it is the one that least interferes with the visual charms of the iPhone 8 and iPhone 8 Plus.
The downside here is that the case gets sticky over time, especially on warm days. This makes it difficult to slip it into your pocket at times. It is also worth noting that Spigen advertises this case as scratch resistant and we must admit that these are not words thrown to the wind. So, if you are looking for a simple, thin, hassle-free case for your iPhone 8, Liquid Crystal will certainly not disappoint you. The case is available in clear, matte black, and glossy.
Spigen Liquid Crystal Matte Black for iPhone 8
The matte variation of the Liquid Crystal model from Spigen is really quite a case. In contrast to the standard Liquid Crystal case , the variant in matte black does not have the annoying sticky elements that spoil the user experience in the standard version of this product. Instead, the Liquid Crystal Matte Black case is smooth to the touch and slips in and out of your pocket with ease. However, like the Liquid Crystal version, it does not provide enough protection for the smartphone. There is clearly more emphasis on style here, although for someone who doesn't have two left hands and only needs makeshift protection for their phone, the Liquid Crystal Matte Black will certainly stand up to minor scratches and not-too-high drops. The product is of course available for iPhone 8 and iPhone 8 Plus smartphones.
Source: mobilesyrup.com